All our Standard Itineraries include:
Hand-picked accommodation in B&Bs / guest houses / inns / small hotels
En-suite facilities where available
Breakfast
Daily baggage transfers from our own team of local drivers
All booking fees
We will also endeavour to include all these in any custom itinerary you wish to build for this walk.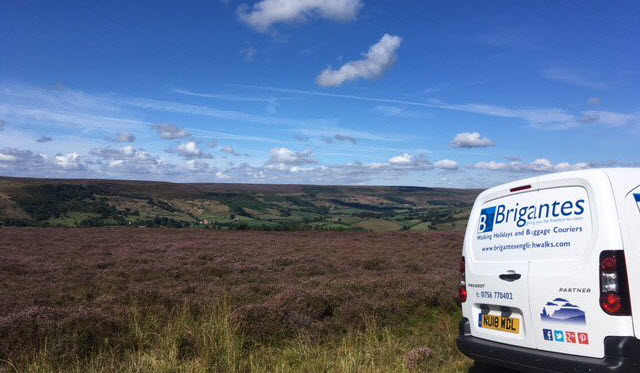 Itin A: 14D / 15N £1565 pp *
Day 1: Ravenglass to Wasdale Head (13m)
Day 2: Wasdale Head to Ambleside (16m)
Day 3: Ambleside to Askham (18m)
Day 4: Askham to Dufton (17m)
Day 5: Dufton to Garrigill (15m)
Day 6: Garrigill to Allenheads (12m)
Day 7: Allenheads to Hexham (16.5m)
Day 8: Hexham to Wark (13m)
Day 9: Wark to Elsdon (16.5m)
Day 10: Elsdon to Rothbury (13m)
Day 11: Rothbury to Alwinton (12m)
Day 12: Alwinton to Kirknewton (19.5m)
Day 13: Kirknewton to Norham (19m)
Day 14: Norham to Berwick upon Tweed (10m)
£1,685 solo walkers (plus single supplements)
£1,565 per person (based on two sharing)
£1,480 per person (based on group of 3)
£1,440 per person (based on group of 4 or more)
* All headline holiday prices are shown per person, based on two people sharing.
Baggage Transfer is automatically included in the price of all our Walking Holiday packages.
These prices are for anyone planning their own holiday and just need bags moving from one stop to the next.
£540 per person (single)
£420 per person (based on two people)
£335 per person (based on group of 3)
£295 per person (based on group of 4 or more)
Note: If you are booking accommodation in an Airbnb, you must ensure that there will either be someone available to take collection/delivery of your bags or that they have appropriate, secure storage in the event that the proprietor is absent.